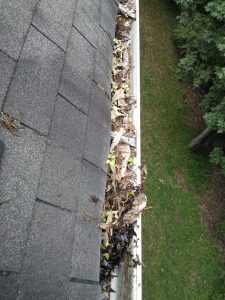 Top Notch Seamless Gutters serves Kingston, Newburgh and Poughkeepsie businesses and homeowners with dependable gutter installations and cleaning services. We are a fully insured company that has helped customers since 2005. We strive to deliver 100% satisfaction on every gutter job we do, even if you just need a gutter repair.
Professional Gutter Installations In Kingston
Choose from several gutter materials and types, including:
5" standard gutters

6" oversized commercial & residential gutters

Half-round gutters
You can call us to set up your FREE consultation. We'll go over the options with you and help you find the gutters you need within your budget and style. Color, thickness, shape, material, etc. can determine the overall look and we offer copper, aluminum, and galvanized gutters.
Accurate Price Quotes
Before we provide gutter installation prices, we ensure accurate quotes by properly measuring the lengths of your gutters and taking note of all the parts and accessories your roof drainage system needs. That way, there are no surprises during the installation process, as you often find with other gutter installers.
Kingston Gutter Cleaning Services
Top Notch Seamless Gutters delivers the best gutter cleaning possible, using innovative cleaning tools and highly experienced employees. This ensures that no damage occurs to your existing gutters and that your gutters will drain with maximum performance.
You can call us today to have your commercial or residential gutters thoroughly and safely cleaned to eliminate:
Leaves

Developed roots

Tree nuts

Sticks and twigs

Asphalt granule buildup

And more
The gutter downspouts get blasted clean to prevent future clogs and to ensure water drains properly through every downspout.
Additional Gutter Maintenance
In addition to gutter installations and cleaning services, Top Notch Seamless Gutters offers many add-ons you can have installed too.
Add-on gutter services include:
Gutter guards and leaf protectors

to keep your gutters leaf and debris free

Snow guards

to safely stop ice from falling off the roof

Rain barrels

to gather gutter water for other uses and protect the land from erosion

Heat tape/ice melters

to keep ice from building up on the roof and gutters

Rain chains

that replace standard commercial and residential downspouts and add an artistic look to the property
Whether you need a gutter installation, gutter cleaning services, add-ons, or even repairs; Top Notch Seamless Gutters has it covered. We strive to provide the best gutter services possible and ensure 100% satisfaction on every job we do. We are a full service gutter installer that has helped hundreds of satisfied Kingston, NY customers since 2005. Our professionalism and experience delivers exceptional results you can depend on.
100% Satisfaction Guarantee
Contact us today to set up your FREE estimate.