Inclement weather can wreak havoc on your home or business if you fail to properly protect your structure from wind, rain, snow, sleet, debris, and other harmful elements. Outfitting your structure with robust and durable roofing and siding materials is a good start, but you also need to ensure that your gutters are up to snuff, and Top Notch Seamless Gutters delivers with options to suit both private homes and commercial establishments.
6-Inch Commercial Gutters
Commercial structures tend to be larger than their residential counterparts, which means they have different needs when it comes to installing appropriate gutters. It is for this reason that 6-inch gutters are often recommended for commercial properties.
As with residential structures, the proper size of gutter may depend on several factors, including the size of the structure and the slope of the roof. 6-inch gutters have greater capacity to funnel water off of the roof and away from the building, helping to prevent leaks and pooling that could damage the structure.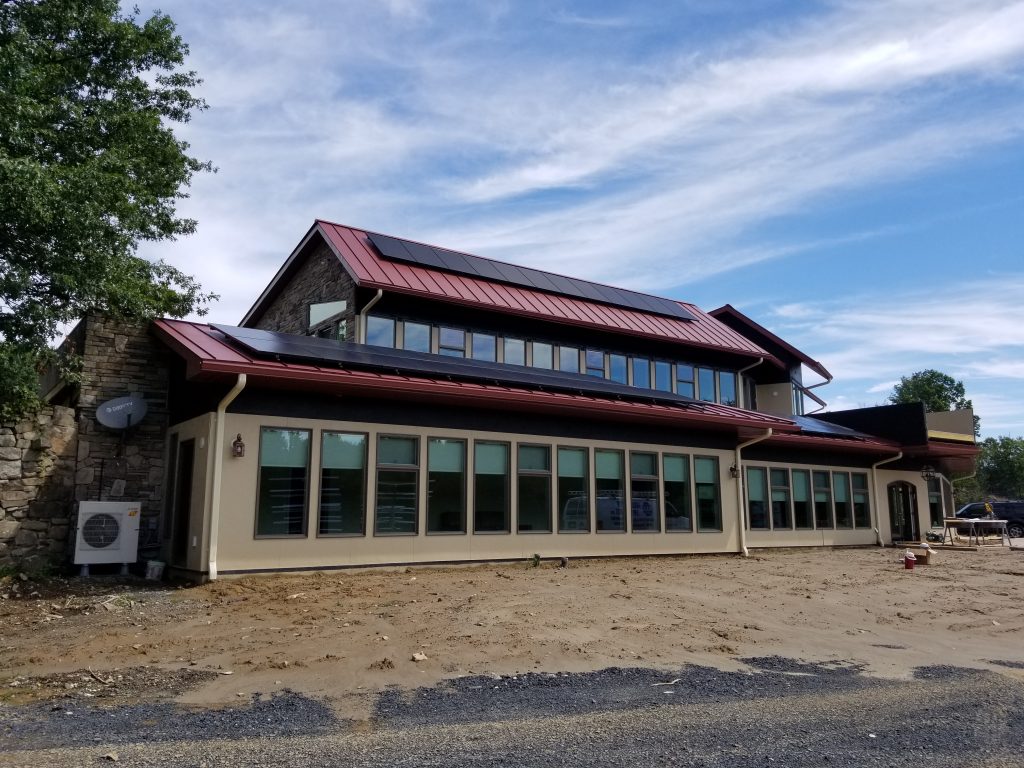 When installing larger gutters, it's also important to make sure that you have properly sized downspouts. Larger gutters can collect more leaves and other debris, as well as hold a greater volume of water during a storm. If you don't have adequate downspouts in place to handle this added flow, you could start to see water and debris backing up.
The experts at Top Notch Seamless Gutters have the knowledge and experience to assess your commercial property and determine which products are best suited to protecting and preserving your structure from the elements. Not only do we offer different sizes of gutters and downspouts to accommodate various volumes of runoff, but we also offer products that help to keep leaves and debris out of your gutters, preventing clogs and the backups they may cause.
5-Inch Residential Gutters
Your home is your castle, and the last thing you want is water backing up on the roof and forming ice floes, or leaking into your foundations and causing rot, mold, and other issues. With 5-Inch residential gutters from Top Notch Seamless Gutters, you'll never have to worry about these potential hazards.
5-inch gutters are generally recommended for the average single-family home, although it could depend on the slope of the roof and the size of the residence, among other factors. Choosing the right gutters for your home has to do with assessing the amount of water that could run off the roof in a storm. The gutters must be able to handle the volume of water without backing up. The experts at Top Notch Seamless Gutters can inspect your property and deliver a free estimate so you know exactly what's needed for your home.
Whether you're seeking new gutters for a private residence or a commercial building, Top Notch Seamless Gutters has the products and expertise you need to protect your structure from the elements in the most convenient, enduring, and cost-effective manner. Contact us today to set up an appointment for your free consultation and estimate.